Around a Small Mountain
Dir: Jacques Rivette

France/Italy, 2009, 84 minsmins, 35mm

Cast: Jane Birkin, Sergio Castellitto
Jacques Rivette's final film, imbued with wisdom and reflection that come together in the mellow world of a small European travelling circus, where two lonely people meet, learn, touch. Kate (played by the ever fascinating Jane Birkin) had run away from her father's circus, where her lover – and perhaps love itself – had died years before. The wealthy but aimless Vittorio (Sergio Castellitto) meets her by accident and yet finds himself drawn in by this woman and this world, as he slowly draws her out of the prison she has imposed. Not a mere romance, but a process of exploration and healing between two mature, knowledgeable people, handled with Rivette's exquisite eye and awareness, 50 years after Paris Belongs to Us .
2009 Venice Film Festival, In Competition
19/1/2018 (Fri): Post-screening talk with Geoffrey Wong
Package Discount: 30% discount to each purchase of standard tickets of both Don't Touch the Axe and Around a Small Mountain.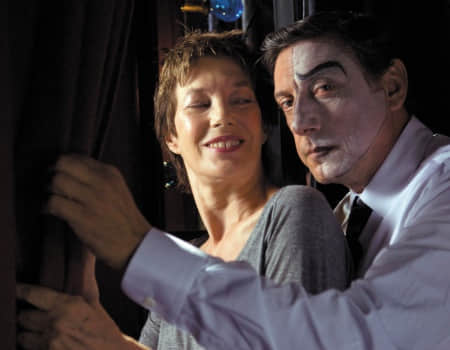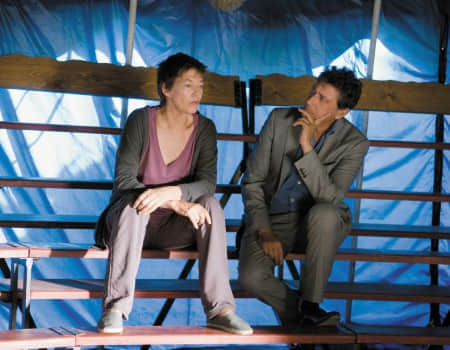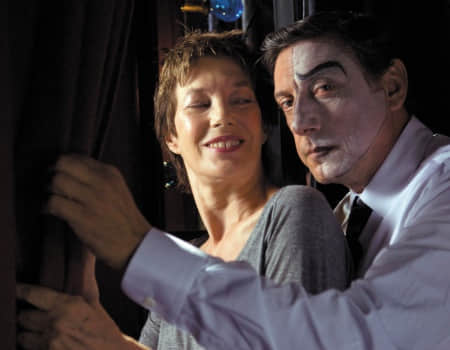 Screening:
In-theatre Screening
Remarks
1. Unless otherwise stated, all films (except English-speaking films) are subtitled in English.
2. Screenings at ALL commercial cinemas: Tickets are available at URBTIX till 5pm one day before respective screening, after which tickets will be available only at the box office of the respective venue on the day of screening, subject to availability.
3. Screenings at HK Arts Centre: Tickets are available at URBTIX until one hour before the screening, after which remaining tickets will be sold only at the door.
4. Screenings at M+ Cinema: No tickets will be sold at the door. Tickets are available at URBTIX outlets until one hour before the screening, after which tickets will be available at URBTIX website or mobile app only. Ticketing services for respective screening will not be available after the screening begins.
5. While it is the HKIFFS's policy to secure the best possible print of the original version for all its screenings, the HKIFFS appreciates its patrons' understanding on occasions when less than perfect screening copies are screened.