As a Wife, As a Woman a.k.a. The Other Woman
Dir: Naruse Mikio

Japan, 1961, 106 minmins, DCP

Cast: Takamine Hideko, Awashima Chikage, Mori Masayuki, Nakadai Tatsuya
Somewhat recalls Floating Clouds (1955), the impossible love between Takamine Hideko and the married Mori Masayuki blossomed during WWII. Society might have stabilised after the war, when Mori finds himself in a decent position and a respectable family, but buried scars are bound to resurface any time, as Takamine ponders what she has sacrificed for this relationship. In the climax of an intense threeway confrontation among wife, husband and lover, Naruse's powerful mise-en-scène conveys a space and movements that visualise the complex interplay of history, time and circumstances.
19/1 (SUN): Seminar with Fiona Law and Kiki Fung. Conducted in Cantonese. Admission by ticket.
Press here for more details on Programme Update for Cine Fan Screenings on 22 & 23 February.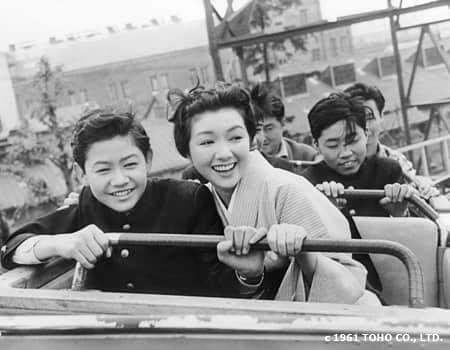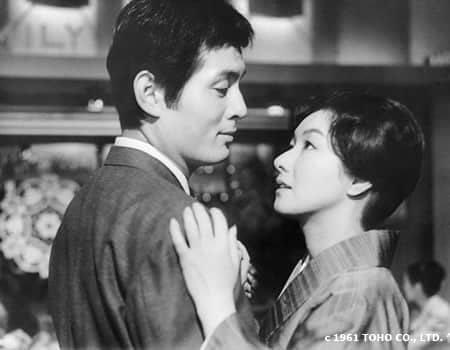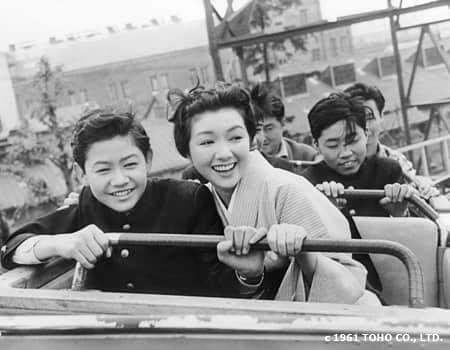 Screening:
In-theatre Screening
Door Tickets Available at the Venue on Screening Date
2020-01-19 (Sun)
14:00
Buy Ticket
2020-02-23 (Sun)
16:45
Remarks
1. Unless otherwise stated, all films (except English-speaking films) are subtitled in English.
2. Screenings at ALL commercial cinemas: Tickets are available at URBTIX till 5pm one day before respective screening, after which tickets will be available only at the box office of the respective venue on the day of screening, subject to availability.
3. Screenings at HK Arts Centre: Tickets are available at URBTIX until one hour before the screening, after which remaining tickets will be sold only at the door.
4. Screenings at M+ Cinema: No tickets will be sold at the door. Tickets are available at URBTIX outlets until one hour before the screening, after which tickets will be available at URBTIX website or mobile app only. Ticketing services for respective screening will not be available after the screening begins.
5. While it is the HKIFFS's policy to secure the best possible print of the original version for all its screenings, the HKIFFS appreciates its patrons' understanding on occasions when less than perfect screening copies are screened.