Giger's Universe
Switzerland, 99 minsmins, DCP
A collection of seven of his short films and documentaries about him, this programme gives a rare insight into Giger's art and design filled with surrealistic biomechanical dreamscapes, which form the cornerstone of his fame. Three early works co-directed with his close friend and acclaimed director Fredi Murer include High (1967, 10min), a moody slideshow of his elegantly morbid pen and ink work; HeimKiller (1968, 1min), featuring a jarring confrontation with his bleeding sculpture; and the documentary A New Face of Debbie Harry (1981, 30min). Explore his provocative nightmarish world through his collaboration with American singer Debbie Harry in her MV Backfired (1981, 4min), and The Second Celebration of the Four (1977, 4min) co-directed with J.J. Wittmer. Sex, Drugs and Giger (1992, 5min) directed by Sandra Beretta offers another perspective into his psychosexual art. A highlight is the dystopian science fiction film SwissMade 2069 (1969, 45min) directed by Murer, in which you may find the origin of Alien from his Necronom IV paintings.
Curated by Laura Walde and John Canciani, Internationale Kurzfilmtage Winterthur.
28/10/2017(Sat): Introduction by Andreas Bühlmann and Belinda Sallin
"The Biomechanical Dreamscapes of HR Giger" is co-presented by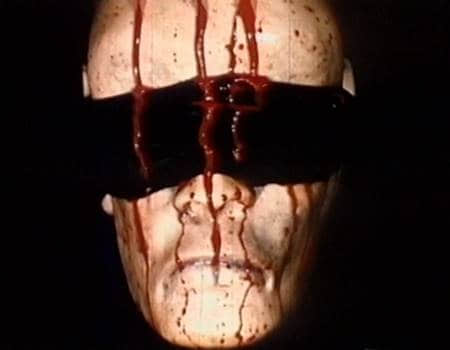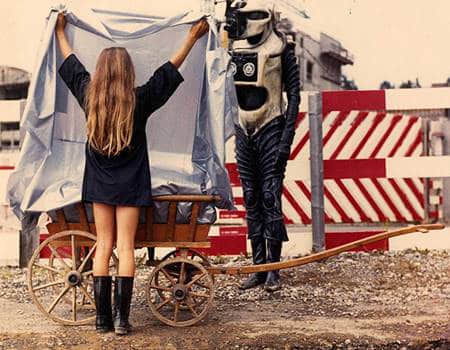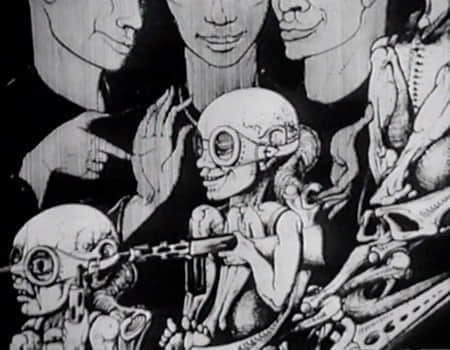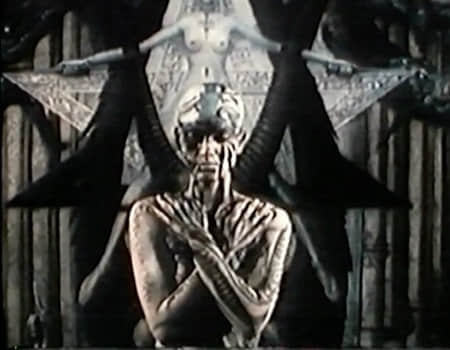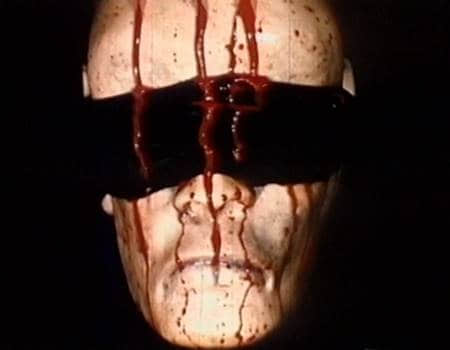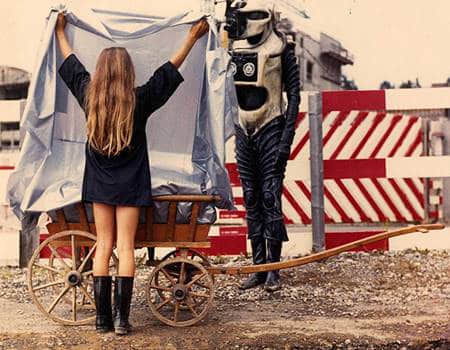 Screening:
In-theatre Screening
Remarks
1. Unless otherwise stated, all films (except English-speaking films) are subtitled in English.
2. Screenings at ALL commercial cinemas: Tickets are available at URBTIX till 5pm one day before respective screening, after which tickets will be available only at the box office of the respective venue on the day of screening, subject to availability.
3. Screenings at HK Arts Centre: Tickets are available at URBTIX until one hour before the screening, after which remaining tickets will be sold only at the door.
4. Screenings at M+ Cinema: No tickets will be sold at the door. Tickets are available at URBTIX outlets until one hour before the screening, after which tickets will be available at URBTIX website or mobile app only. Ticketing services for respective screening will not be available after the screening begins.
5. While it is the HKIFFS's policy to secure the best possible print of the original version for all its screenings, the HKIFFS appreciates its patrons' understanding on occasions when less than perfect screening copies are screened.