Seminar on Kim Ki-young
In this edition, we continue to celebrate the centenary of Korean Cinema with a retrospective dedicated to Kim Ki-young (1919- 98), one of its most exciting storytellers, and whom leading New Korean Cinema directors Park Chan-wook, Bong Joon-ho, Kim Ki-duk and Im Sang-soo cite as a major influence.
Boldly going against the neorealist style that dominated South Korean Cinema in the 50s and 60s, Kim produced melodramas with mass appeal that might easily be shrugged off at first glance. Unlike the formalist, almost rigid filmmaking style of his contemporaries, Kim's films are audaciously bombastic in their expression of emotions, marked by rapid editing, restless camerawork and deliriously imaginative art direction (look no further than the use of colored candies during a sex scene in Insect Woman, 1972).
Kim's films, however, were more than just exercises in style offering genre thrills. Films such as Yangsan Province (1955) and The Housemaid (1960), meanwhile, delved into one of the most oftexamined social issues in Korean cinema – the never-ending conflict between the haves and the havenots as well as the exploitation of the poor. It's not a mere coincidence that Bong Joon-ho also used the motif of stairs to highlight the class conflict that lies in the core of his Palme d'Orwinning thriller, Parasite , just as Kim used it in The Housemaid.
His psychodramas and suspense thrillers often highlighted urgent social and gender issues during a turbulent period in Korean history. Films such as Insect Woman (1972) and Promise of the Flesh (1975) examined the plight of women in a male-dominated society, tapping into female desires and the psychology of toxic masculinity that still plagues Korean society today.
35mm prints and DCPs courtesy of the Korean Film Archive
7/9/2019 (SAT) : Seminar with Bryan Chang and Kiki Fung after the screening of The Housemaid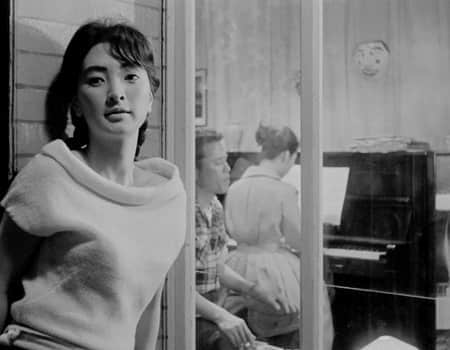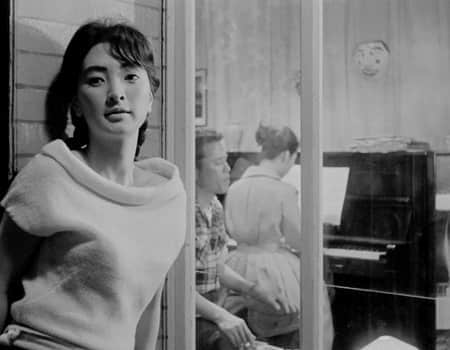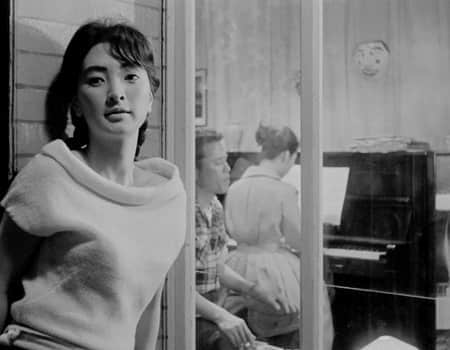 Screening:
In-theatre Screening
Free Admission / Conducted in Cantonese
2019-09-07 (Sat)
16:20
Remarks
1. Unless otherwise stated, all films (except English-speaking films) are subtitled in English.
2. Screenings at ALL commercial cinemas: Tickets are available at URBTIX till 5pm one day before respective screening, after which tickets will be available only at the box office of the respective venue on the day of screening, subject to availability.
3. Screenings at HK Arts Centre: Tickets are available at URBTIX until one hour before the screening, after which remaining tickets will be sold only at the door.
4. Screenings at M+ Cinema: No tickets will be sold at the door. Tickets are available at URBTIX outlets until one hour before the screening, after which tickets will be available at URBTIX website or mobile app only. Ticketing services for respective screening will not be available after the screening begins.
5. While it is the HKIFFS's policy to secure the best possible print of the original version for all its screenings, the HKIFFS appreciates its patrons' understanding on occasions when less than perfect screening copies are screened.