Seminar on Sergei Parajanov
Artistically, there are few people in the entire world who could replace Parajanov. Nothing could speak more highly of Sergei Parajanov's (1924-1990) artistry than Andrei Tarkovsky's compliment. In serendipity, it was Tarkovsky's Ivan's Childhood (1962) that brought an artistic awakening to the Armenian director, who had already made films in the vein of the government-sanctioned social realist style by the early 1960s. Denouncing all of his previous works, Parajanov unleashed a new cinematic language in 1964 with Shadows of Forgotten Ancestors. Poetic and gorgeously mystical, it was a beautifullymelancholic love story and a stunning love letter to Ukranian Hutsul culture.
From there, Parajanov only pushed his newfound cinematic language further. He eschewed traditional narrative, crafting films made up of carefully composed tableaux that drew heavily from traditional cultures and religious symbols. It would take an entire book to decode all the symbols and specific Armenian cultural references in his masterpiece, The Color of Pomegranates (1969), but even adventurous viewers who go in blind will find an intoxicating visual feast that must be seen to be believed.
Even after the filmmaker was forced to re-edit Pomegranates to appease Soviet authorities (the restored version shown at Cine Fan is the closest version to Parajanov's original vision) and subsequently sent to jail twice on political charges, he never wavered from his unique cinematic language. His later films, The Legend of Suram Fortress (1985) and Ashik Kerib (1988), are even more playful variations of the filmmaker's style. The director's visual choices may appear oddly eccentric and perhaps even random in nature, but there are no accidents in Sergei Parajanov's world. Every movement, every word and every prop carry meaning, and every new venture into that world reveals something new.
Conducted in Cantonese. Free Admission.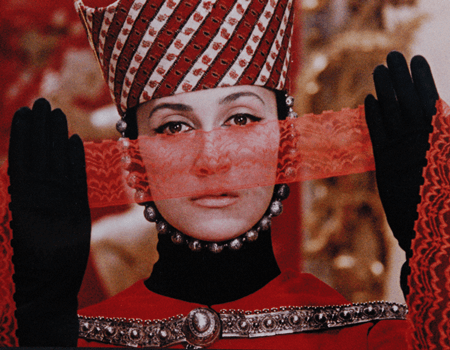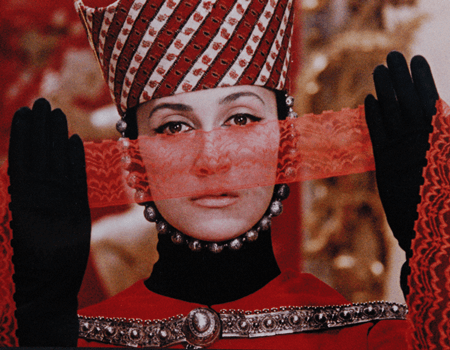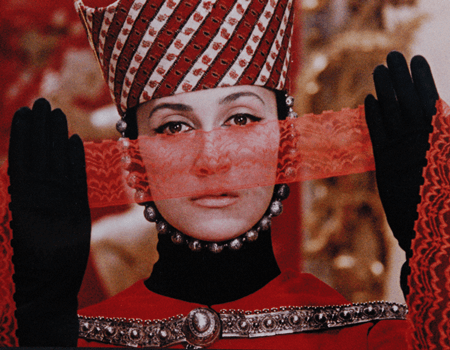 Screening:
In-theatre Screening
Remarks
1. Unless otherwise stated, all films (except English-speaking films) are subtitled in English.
2. Screenings at ALL commercial cinemas: Tickets are available at URBTIX till 5pm one day before respective screening, after which tickets will be available only at the box office of the respective venue on the day of screening, subject to availability.
3. Screenings at HK Arts Centre: Tickets are available at URBTIX until one hour before the screening, after which remaining tickets will be sold only at the door.
4. Screenings at M+ Cinema: No tickets will be sold at the door. Tickets are available at URBTIX outlets until one hour before the screening, after which tickets will be available at URBTIX website or mobile app only. Ticketing services for respective screening will not be available after the screening begins.
5. While it is the HKIFFS's policy to secure the best possible print of the original version for all its screenings, the HKIFFS appreciates its patrons' understanding on occasions when less than perfect screening copies are screened.