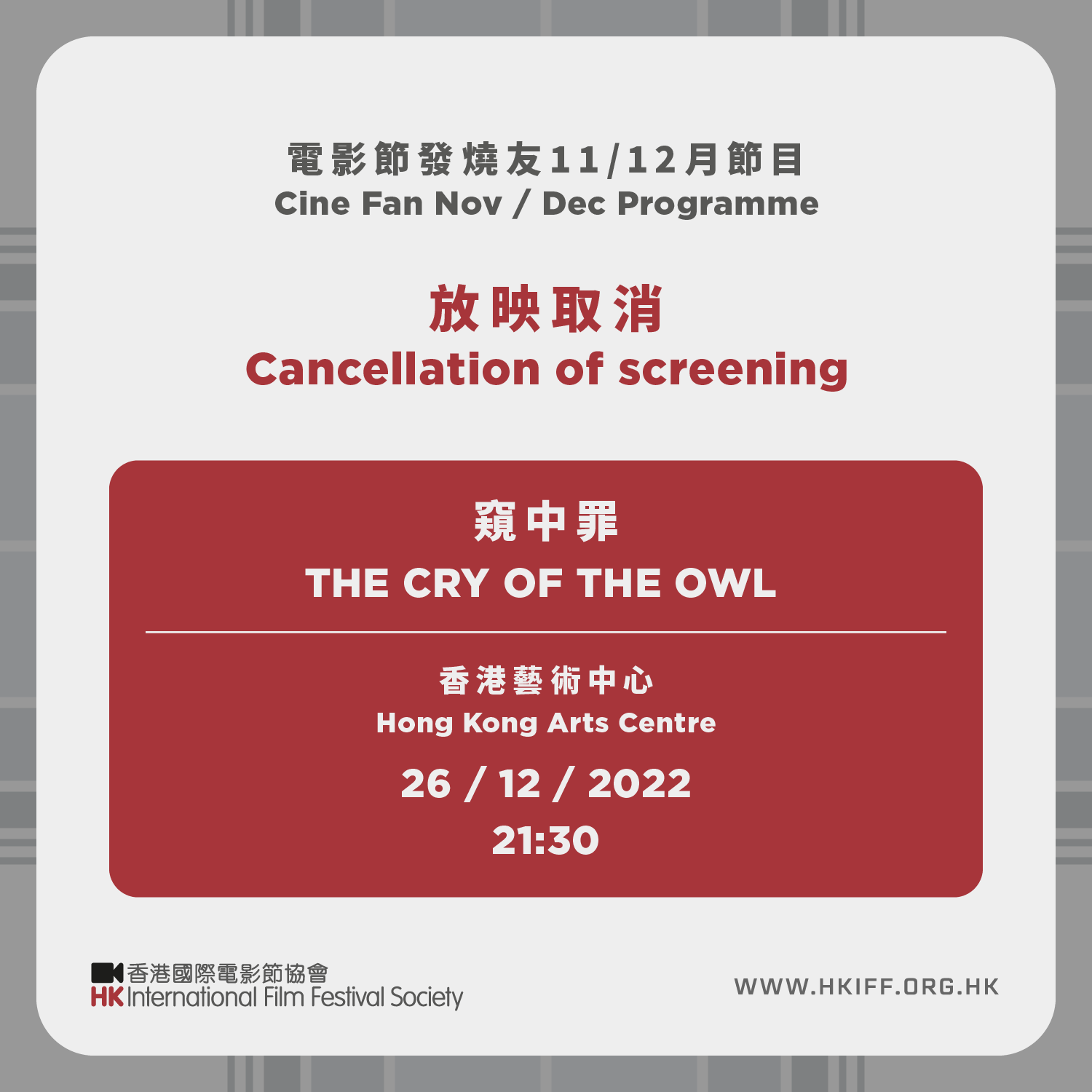 Due to print issues, the screening of THE CRY OF THE OWL on 26 December (Mon) at Hong Kong Arts Centre is now cancelled.

Ticket holders of the cancelled screening can get a refund through one of the following methods: 1. visit Hong Kong Arts Centre with the tickets at the same screening date and time; 2. fill out the online application form; or 3. return the completed application form together with the ticket(s) by post to the Hong Kong International Film Festival Society Office (Unit B, 3rd Floor, Block B, Wing Hong Factory Building, 777-783 Yu Chau West Street, Kowloon, Hong Kong) on or before 27 January 2023, with the subject "Refund Application" on envelope. (Service fee and other charges will not be refunded).

Please get in touch with us at 2102-7333 or by email at ticketing@hkiff.org.hk if you have further questions.