Programme
Stanislaw Lem, The Futuristic Philosopher
A giant in the Polish literature world whose work most frequently adapted to film, Stanisław Lem (1921-2006) belongs in the pantheon of the greatest science fiction writers. Comprising a rich collection of novels, stories and essays on futurology and philosophy, his oeuvre – including his most celebrated work Solaris – has inspired generations of artists and filmmakers. In celebration of the centennial of his birth in 2021, declared as the Year of Stanisław Lem in Poland, this tribute series is a recognition to the far-reaching influence of his work on cinema.
What elevated Lem as a visionary writer is his ability to go beyond the artificial allure of science fiction, looking beyond fantastical gadgets to examine the ethical and philosophical impacts surrounding the ramifications of scientific innovations have on the human experience. Solaris was adapted by both Andrei Tarkovsky and Steven Soderbergh – in 1972 and 2002 respectively – into introspective meditation on the nature of memory. Pilot Pirx's Inquest argued that the flaws of human nature can be superior to the calculated perfections of technology. Far ahead of his time, many of the debates in Lem's works that provoke intellectual thoughts about the uncertain future are even more relevant today, as our world is rushing towards dehumanised technological solutions in the cyber age.
Having lived under the Polish communist regime with his writings subjected to stringent censorship, Lem used his fantastical ideas for stories of otherplanet societies as allegories of totalitarianism, of chaos and the aimlessness of history, and of the vulnerability of human civilisation. Pessimistic in nature, yet at times positive or grotesquely funny, Lem's humanistic and psychological approach to science fiction has inspired filmmakers such as Stanley Kubrick and George Lucas in their radical, mind-bending takes on the genre. In this regard, Lem's legacy is more than his great linguistic and futuristic invention – he was a philosopher who found humanity in science.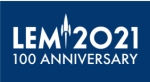 Programme Partner